Meet our team at
Top DRH Deauville 2023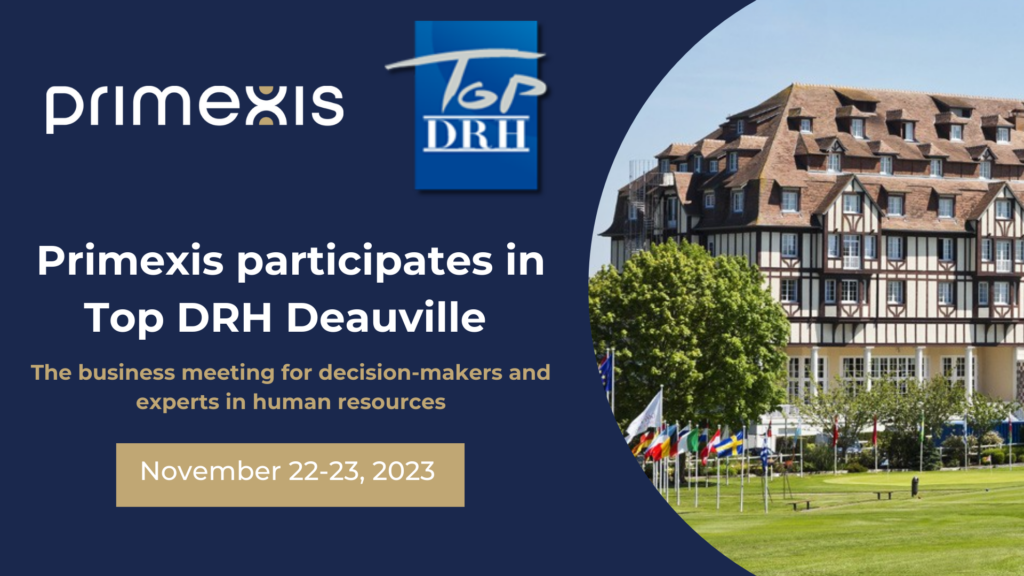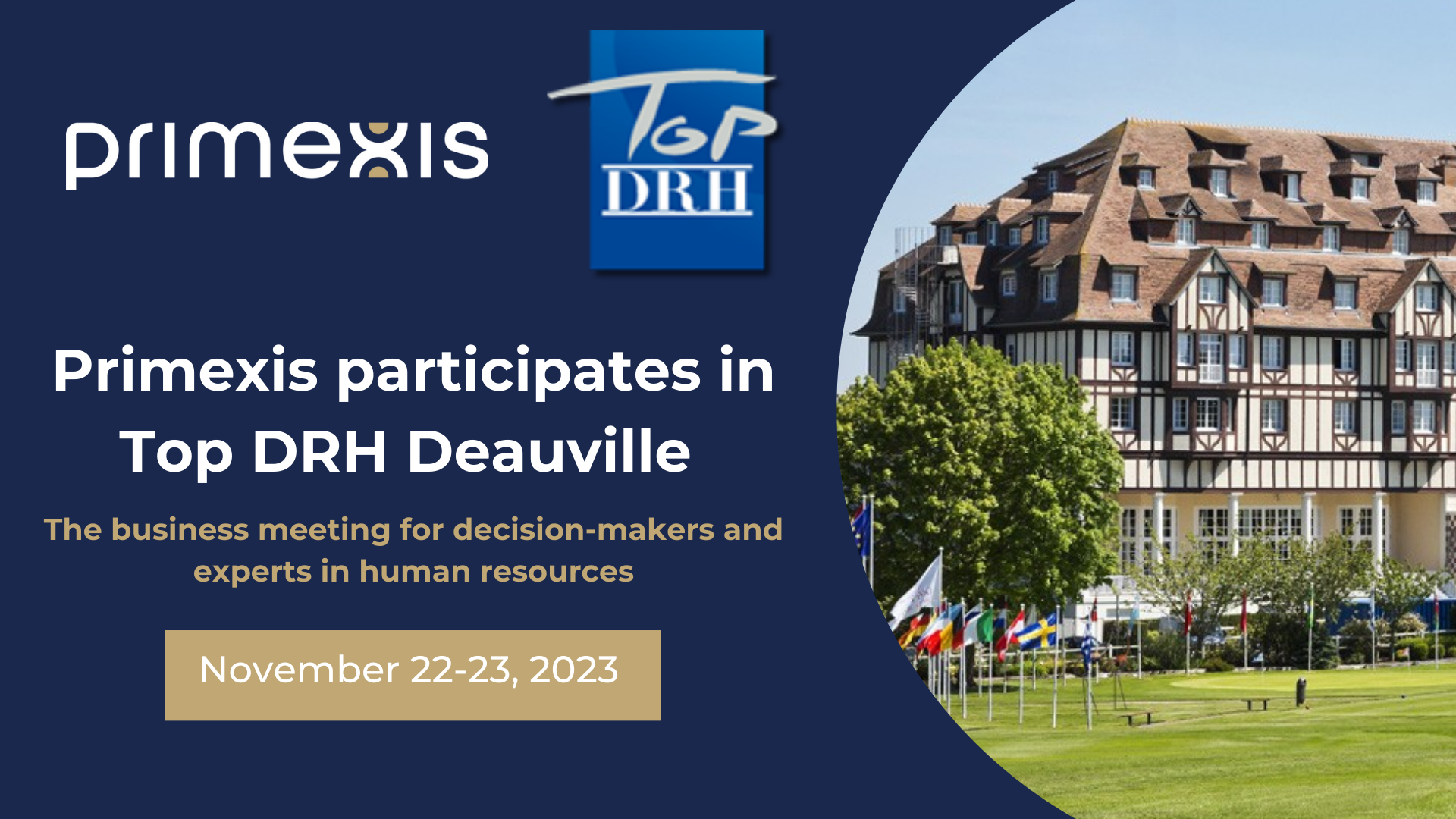 On November 22-23, 2023, Primexis will be at Top DRH Deauville, the annual event that brings together decision-makers and experts in human resources.
The two-day program promises to be exciting with 60 experts and 100 HR professionals participating, 20 themed workshops, professional networking opportunities, and an elegant gala dinner to cap off the event.
Our experts, Gaëtan Lemaître and Nathalie Severin, will be present at the event again this year to discuss HR challenges within companies and to present our support services.
📍 Outsourcing payroll & staff administration management
📍 Integrating payroll and HRIS
📍 Time-sharing HR managers for SMEs
📍 Payroll audits, payroll training, and replacing or reinforcing teams
📍 Selection assistance, scope statements, and project management assistance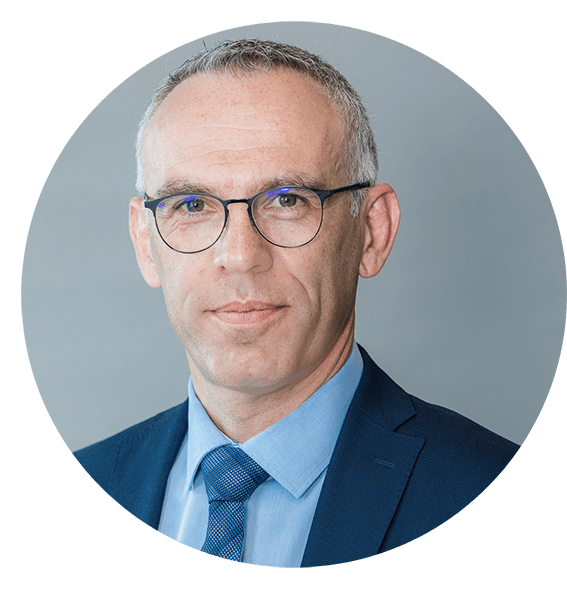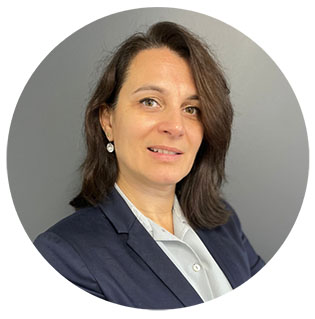 Find out more about our HR & Payroll services