2023 Rankings: Primexis' Real Estate Team Recognized as Key Player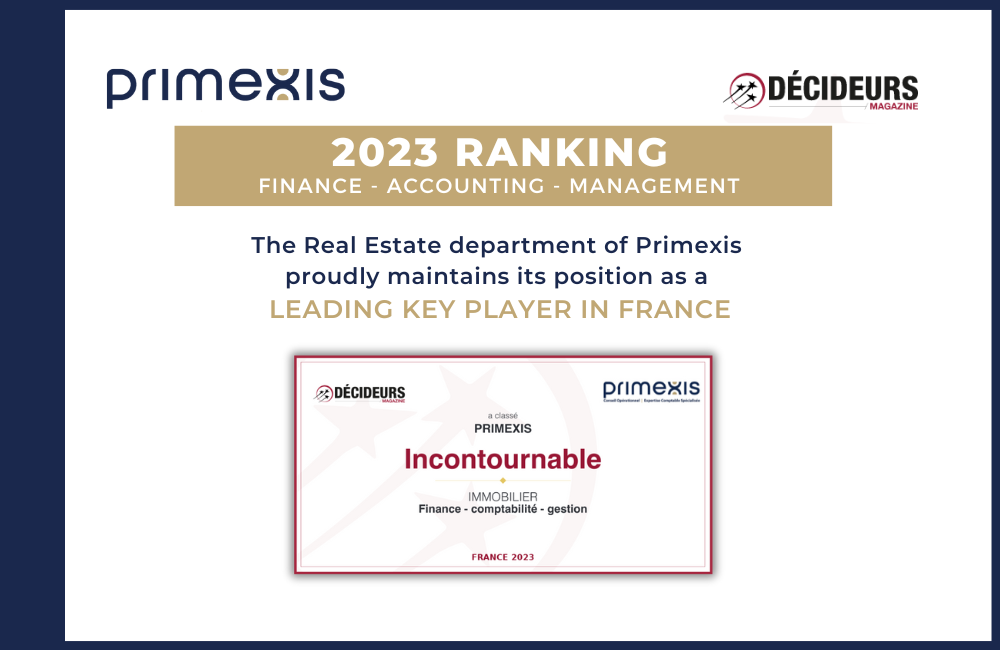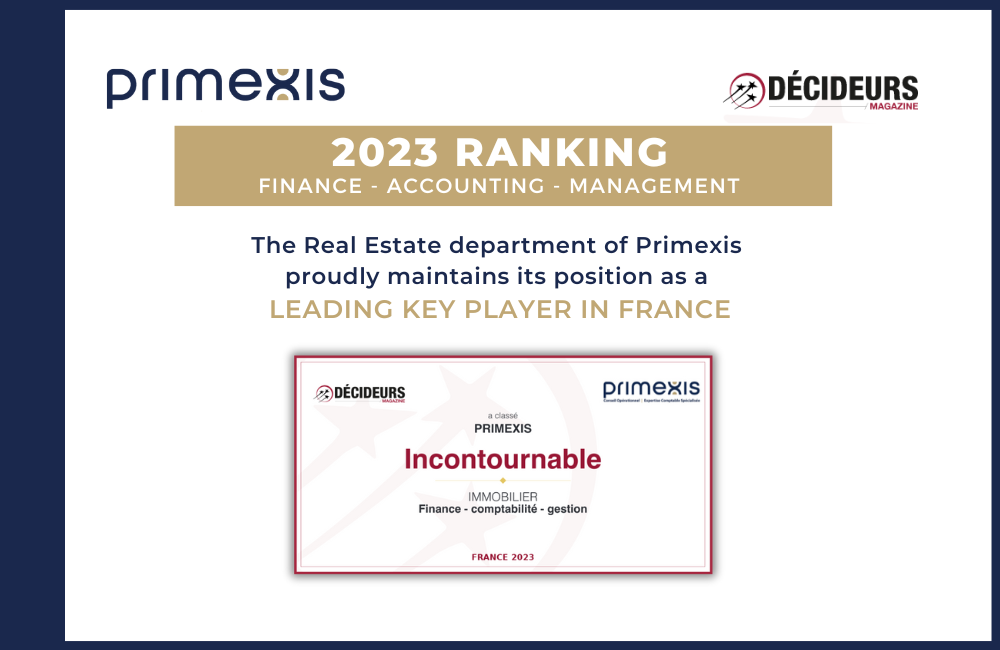 Every year, Décideurs Magazine – Leaders League ranks accounting firms that excel in the real estate sector. In 2023, and for the sixth consecutive year, Primexis' Real Estate Department has been ranked among the best in the "Finance – Accounting – Management" category and confirms its status as a Key Player in the profession.
The ranking criteria include :
– The organization's reputation and standing in the market
– Size of the team and the employees' level of training
– Number and quality of files the organization handles
– Prestige, diversity, and internationalization of their client base
– Team growth and revenue of relevant activity
This ranking is a true recognition of the unfailing commitment and exceptional performance of our team in the real estate sector. It shows the constant effort, determination, and expertise of every member of our team.
A big thank you to our clients who continue to place their trust in us year after year. Their loyalty is a constant source of motivation and inspiration for us. Their success remains at the heart of our concern, and we are proud to play an active role in helping them achieve their objectives.
As the trusted partner to finance departments, Primexis works with real estate funds throughout the entire investment cycle. Our team of 50 multidisciplinary consultants is supervised by chartered accountants, who are specialists in the French real estate sector.
We can offer you a full-service package: advisory, accounting, tax compliance, reporting, valuation, and consolidation. Please do not hesitate to contact us for more information.