Primexis is a partner of the Foulées de l'Immobilier 2023
16th edition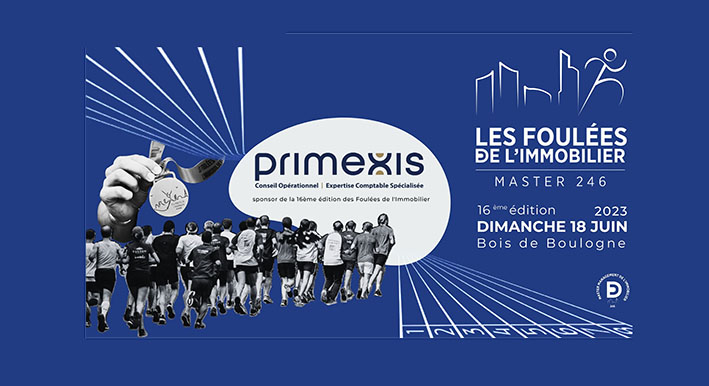 Primexis is proud to be a partner once again of the Foulées de l'Immobilier, a solidarity and sporting event.  
The 16th edition of Les Foulées de l'Immobilier, which is organized by Master 246 – Real Estate Management – Université Paris Dauphine, will take place Sunday, June 18, 2023, with 5km and 10km races in the center of the Bois de Boulogne. The money raised will be given to the Fondation Dauphine.  
Our Primexis Running Team is looking forward to participating in the Foulées for the 11th time to proudly represent our firm. Our athletes are ready to take on the challenges ahead, driven by great collective energy!